Air Conditioning Services
Alpha Air Heating & Cooling offers only the best Colorado Springs air conditioning service, maintenance, and repairs on all makes and models of air conditioning units. We also offer replacement and even the addition of air conditioning to your already existing furnace and ductwork. Let us know how we can be of service to help keep you and your family comfortable during the hot summer months.
Air Conditioning Maintenance
It's that time again. Get your air conditioning tuned up and ready for the hot summer months! Manufacturers recommend at minimum yearly maintenance to keep your equipment within warranty and operating efficiently. In Colorado Springs air conditioning maintenance is crucial due to dust and other air born debris that can interfere with the operation of your unit. Keep all your electrical components operating to factory specification, and to ensure your refrigerant charge is fully dialed in and your coils are clean. Call us today to keep your equipment in the best possible shape, and your family out of the heat. 
Don't be miserable because your AC refuses to work. We offer diagnostics on air conditioning repairs for all makes and models of residential air conditioners. We use quality-made replacement parts with every air conditioner repair. Call us today and let us help keep you cooling and back to being comfortable during the hot summer months.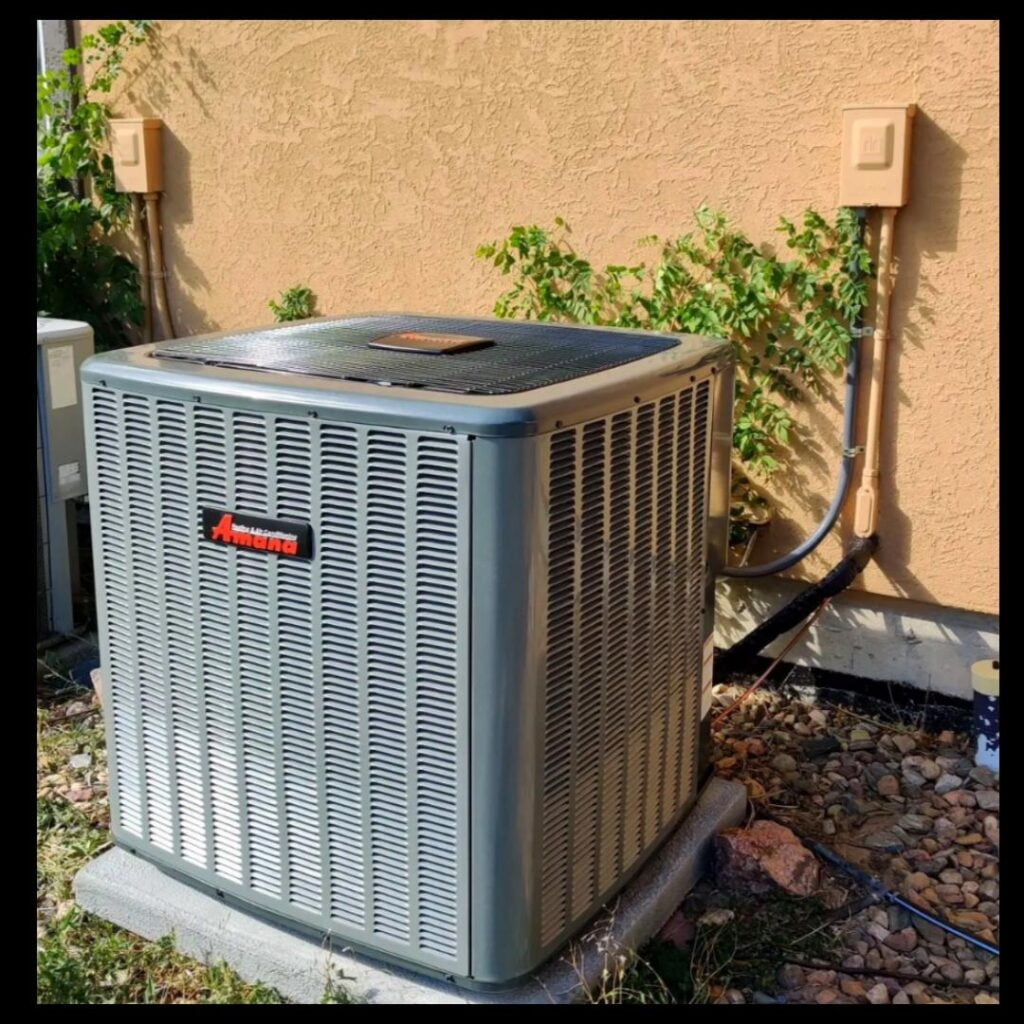 Air Conditioning Replacement
Is your old AC on its way out or simply not working anymore? We offer replacement options for any budget ranging from single-stage 13 seer condensing units to 22 seer condensing units with multi-speed compressors. Let us give you a quote today on replacement options to fit your specific needs and budget. 
Does your home already have an existing furnace and the hot summer days are leaving you hot and uncomfortable in your home? Look no further! We've got solutions to help make your living space comfortable in the hot summer heat. Let us come by for a free estimate on adding AC to your existing heating system and go over the options that will best fit your budget and needs for your family. 
At Alpha Air, we offer all types of services to help you with your heating needs from standard furnace maintenance & repairs to a full replacement of your existing furnace. 
See how we can help with your heating needs today!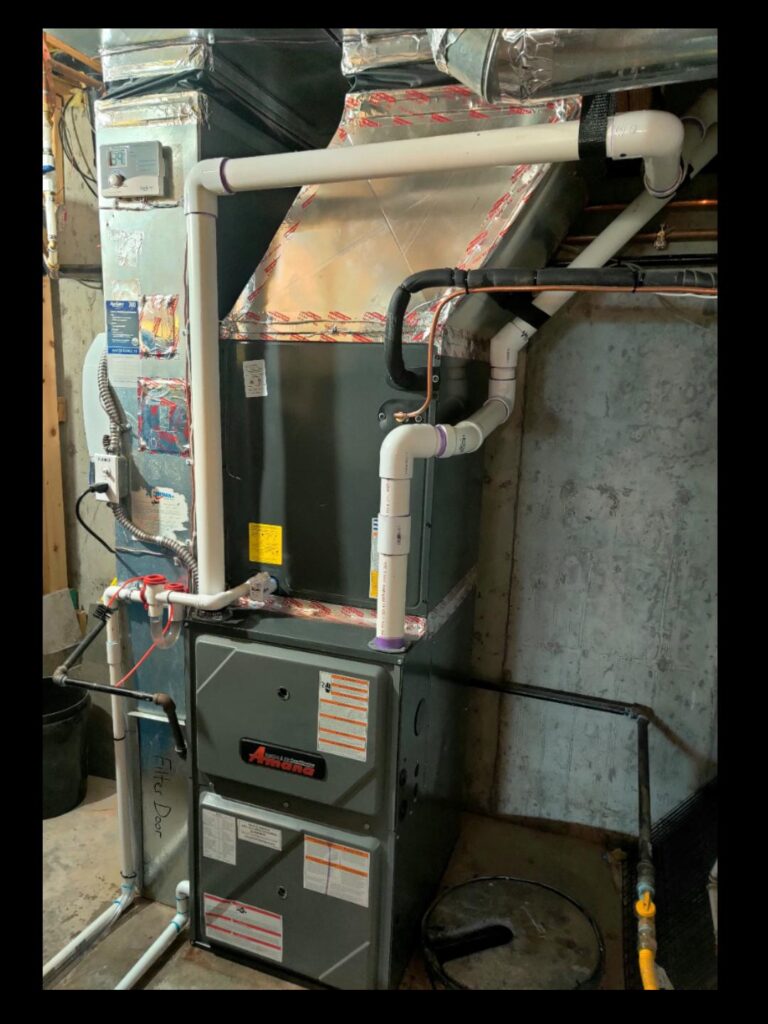 Is your furnace ready for winter? Manufacturers recommend getting your furnace serviced once a year to stay within warranties and extend the life of your furnace. We offer in-depth furnace maintenance which includes checking gas pressure settings, all major electrical components, and filter change to make sure your furnace is working to factory specifications. Call us today and we can help make sure you and your family are not stuck in the cold this winter. 
At Alpha Air Heating & Cooling we offer service calls and furnace repair on all makes and models. We perform an in-depth diagnostic to make sure we get you the correct parts to get your furnace back up and running efficiently.
Is it time for your old furnace to go? The average lifespan of a furnace is 20 to 25 years depending on installation and regularly scheduled maintenance. At Alpha Air, we offer free estimates and quality replacement options to try and fit within your budget. Whether it be an 80% efficient or high-efficiency furnace we have you covered! Call us today to schedule your free estimate! 
Do you suffer from allergies or are you concerned with the quality of air flowing through your home? We at Alpha Air can help! We offer an array of indoor air quality products to help keep the air in your home clean and safe for you and your family.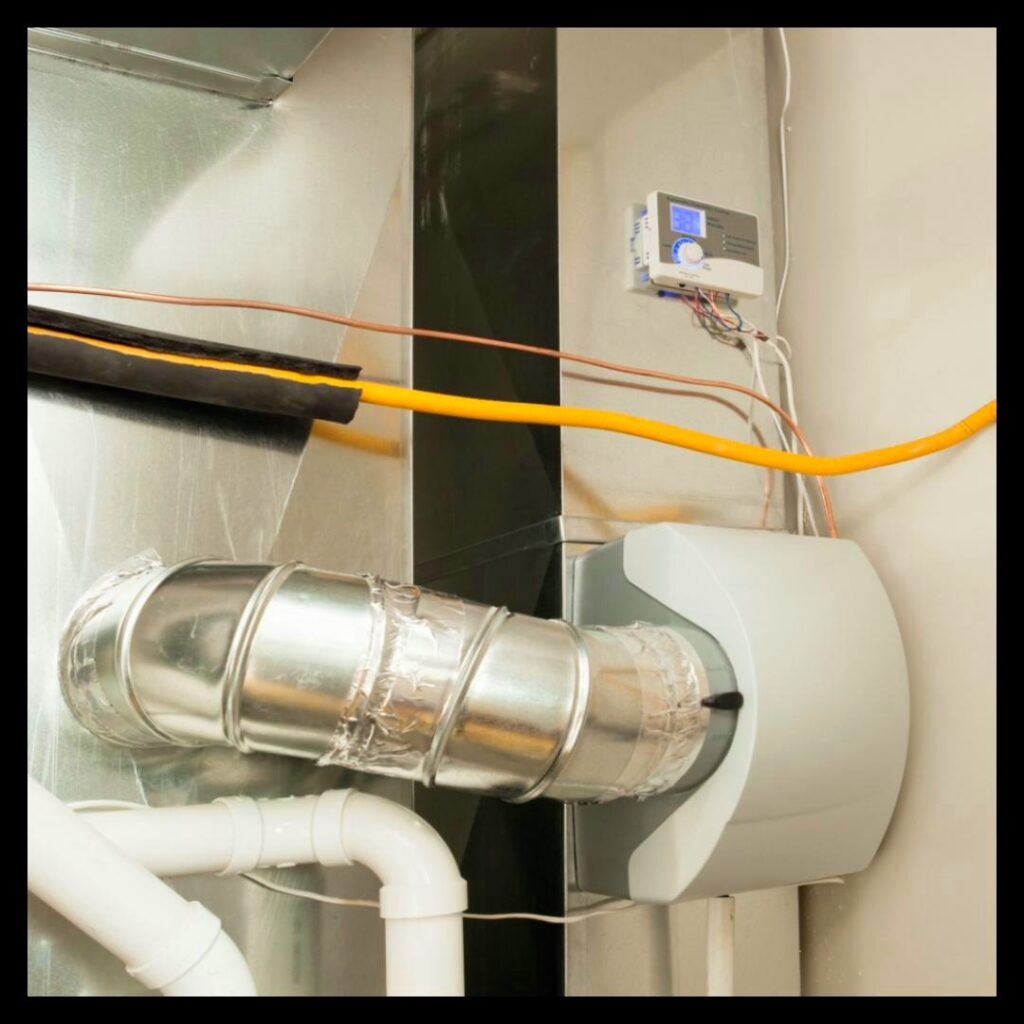 Do you or your family members suffer from allergies? Have you ever wondered what kind of germs of dust particles might be flowing through your air ducts causing you or your family members to suffer from airborne viruses or dust mites? We offer germ-killing UV lights that can be installed onto your existing ductwork and furnace system. The addition of these lights helps to destroy dust particles, dander, mold spores, airborne microbes, and gases such as smoke and foul odors. These lights produce a negative charge which in turn activates hydrogen peroxide molecules. Once these molecules are activated they're able to sweep through your ductwork and living space attaching themselves to airborne contaminants which destroy them leaving your air clean and pollutant free. In addition to cleaning the air in your home, these UV lights also help keep your heating and cooling equipment clean for a longer period of time compared to systems that do not have the lights installed. Call today for a free estimate on UV light installation!
Your current HVAC system utilizes an air filter however, we offer Aprilaire Media Air Cleaners which are much more effective. These air cleaners utilize a 4inch thick filter vs the standard 1-inch filter to trap and collect up to 40% more contaminated particles such as dust dander and pollen. Ask us today about how we can help get you the best air filtration for your home to keep you and your family breathing easy. 
Do you or your family members suffer from allergies but UV lights or other cleaners don't fit in your budget or you don't have the space on your current ductwork? We offer a line of electrostatic filters that can help with that. We install P-6100 Electrostatic filters which are budget friendly and help to destroy dust particles, pollen, dust mites, and dander. These filters work by utilizing the 24V power from the current heating system to electrically charge the filter to zap and capture those pesky particles before your blower pushes them out of your ducts and into your home. Call us today to inquire about size and pricing.
Is your home uncomfortably dry in the winter? Do you suffer from nose bleeds or uncomfortably dry skin? If so, a whole-house humidification system might just be your solution. Alpha Air Heating & Cooling offers an array of different models of Aprilaire humidifiers that our professionals can install to your current or existing ductwork, to add the humidity your home needs. An Aprilaire humidifier can work wonders in keeping you and your family comfortable during the dry Colorado winters. In addition to keeping you, comfortable humidifiers provide moister which acts as an insulator, that retains heat in the air. In turn, this reduces the workload on your furnace by trapping the heat in the humidifier's moisture. Contact us today for a free estimate.